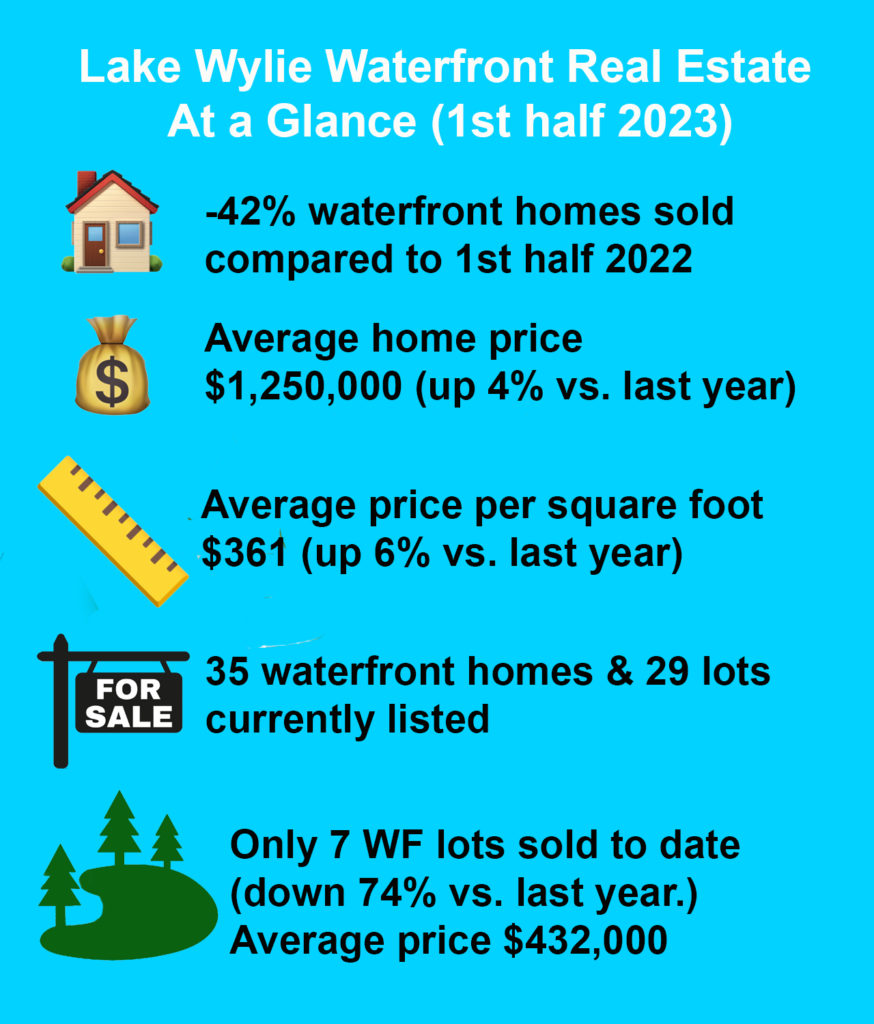 Hope everyone had a fun 4th of July! We're midway through the year, and real estate sales on Lake Wylie are the slowest they've been in over a decade. However — unlike during the recession years — sales are quite brisk for any properties listed. The average time on market for waterfront homes is just about a month, with half of the sales occurring within the first week of listing.
Prices continue to climb, though at a slower rate than earlier in the pandemic.
Take a look at sales trends through June for Lake Wylie homes and land: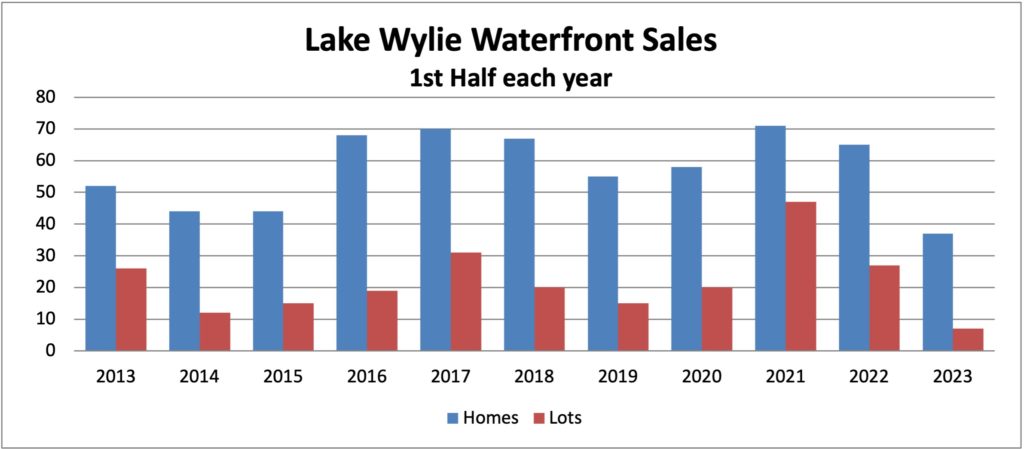 In the chart above, the blue bars represent the number of dockable waterfront homes sold in the first half of each year, and the red bars represent dockable lots. This year's sales are the lowest in over a decade, with home sales down 42% and lot sales down 74% in comparison to last year.
The average number of waterfront home listings by month for 2023 is down 24% from last year — which were at record lows at the time. Currently, there are only 35 dockable homes on the market, and 19 of those are under contract, leaving just 16 available. There are only 29 dockable lots on the market, with 3 under contract.
With rising mortgage rates and tight inventory in many markets across the country, homeowners are choosing to stay put when they are able. However, most of those who are entering the market are realizing significant gains on the sale of their properties, as prices have continued to rise: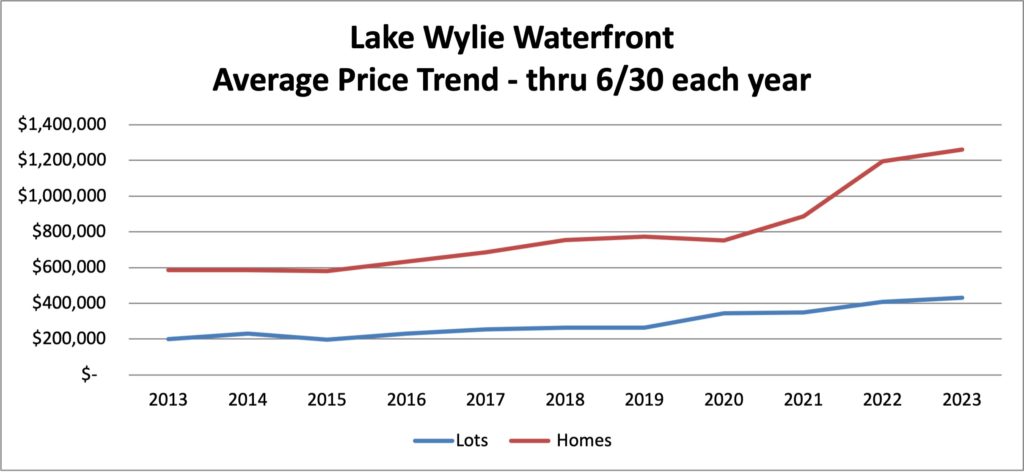 In the chart above, the red line represents the average price of dockable homes each year, and the blue line represents the average price of waterfront lots. Homes closed this year have an average price of $1,260,000.
The typical waterfront home at that price is about 25 years old, under 3700 square feet, with a nice view or location. Prior to the pandemic, that same house would have been priced between $700-$800,000.
In today's market, a home priced $750-999k averages 40 years old, and is under 2600 square feet.
Larger homes with premium outdoor amenities including pools, covered porch living areas and/or outdoor kitchens are selling for $1.5 million plus.
Waterfront lot prices have also increased, averaging $430,000 this year to date.
We are in the prime selling season, with summer months typically the highest in sales on the lake: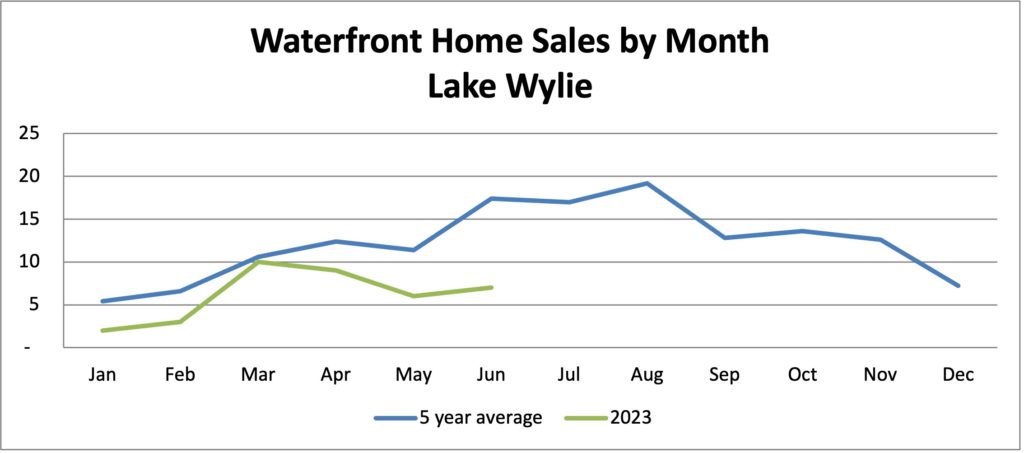 In the chart above, the blue line represents a 5-year average for waterfront home sales by month. The green line represents the current year. Typically closings peak in July/August. We expect a similar trend this year, though the totals will be much lower than average.
It's a sellers' market, and those who tend to benefit most are homeowners looking to downsize, people who own more than one home and are ready to simplify, and sellers who are moving to markets that have not experienced as much demand as we have seen in our area.
If you'd like to talk more about your opportunities, I'd love to help. The Lake Wylie Man team of Realtors has led the market for the past 15 years, and our experience and expertise are unparalleled. I look forward to hearing from you!