Happy November, everyone. As we head towards the holidays, I'm reminded how thankful I am for the client relationships we've built over the years. I never take for granted the trust you put into our team to guide you through big life decisions involving the sale or purchase of property. Thank you!
In October, nine waterfront homes and one dockable waterfront lot closed on Lake Wylie. Highlights at a glance are as follows: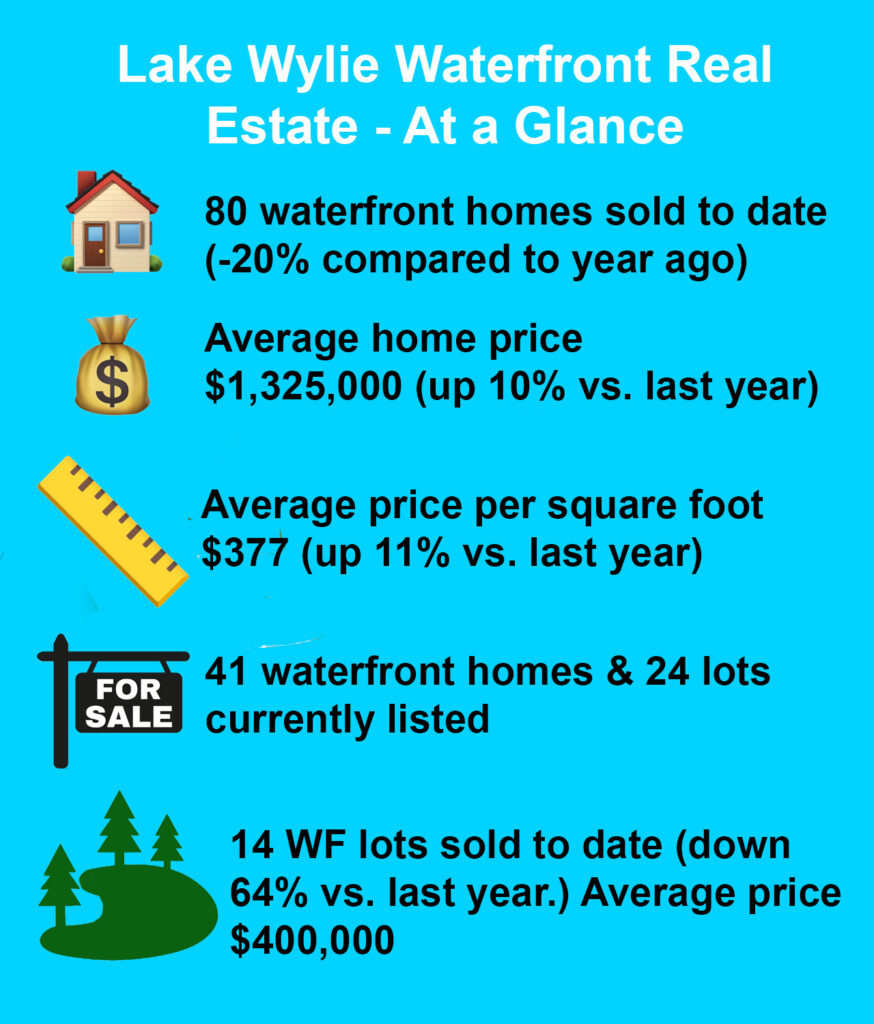 The number of waterfront homes listed has ticked up just a bit to 41 — the highest we've seen since last November! Typically, inventory peaks in the summertime, but the market has fallen short all year in number of properties listed.
Tight inventory and high demand have yielded higher prices and frequent "bidding wars" on properties in high demand. Just over half of the waterfront homes sold this year have been at or above asking price!
In spite of rising interest rates, buyer demand has held strong for lake property. Sellers are realizing significant profits on the sale of their homes, and we expect that to continue.
With tight inventory driving market conditions, we've seen lower than average sales for this year, in almost every month: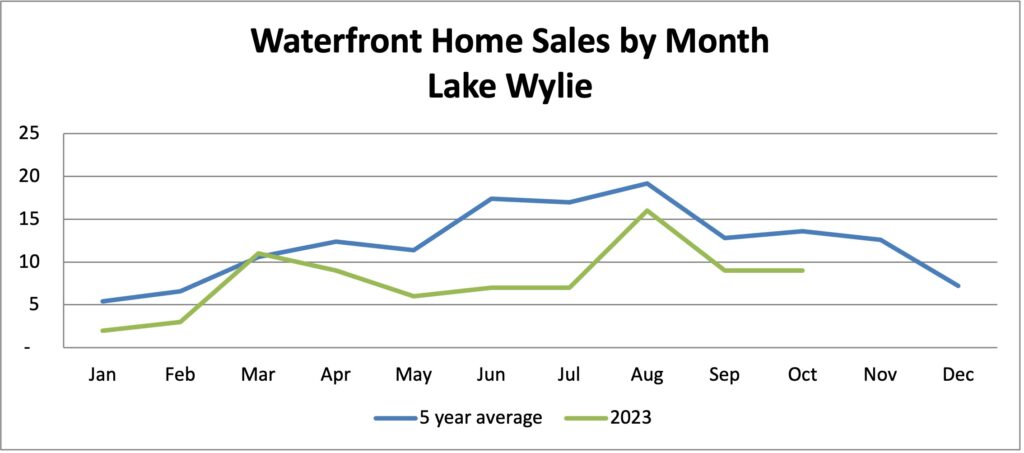 In the chart above, the blue line represents the average number of Lake Wylie waterfront homes closed by month over the past five years. The green line represents this year.
Overall, sales are down about 20% in comparison to last year through October.
Homes currently on the market skew toward the higher priced properties, with the average price at $1.7 million. The average price for waterfront homes sold year-to-date is just over $1.3 million.
You can take a look at more details about recent properties sold on my webpages Recent Waterfront Home Sales and Recent Waterfront Lot Sales.
If you have questions or would like to discuss your property, please give me a call. I look forward to speaking with you!
Drew