Like our weather, real estate sales heated up big time in August with the largest number of waterfront closings to date this year. On Lake Wylie, 16 waterfront homes sold, at an average price of $1.3 million. Three dockable lots closed for an average price of just over $400,000.
Still, real estate performance is lagging significantly behind last year. At a glance: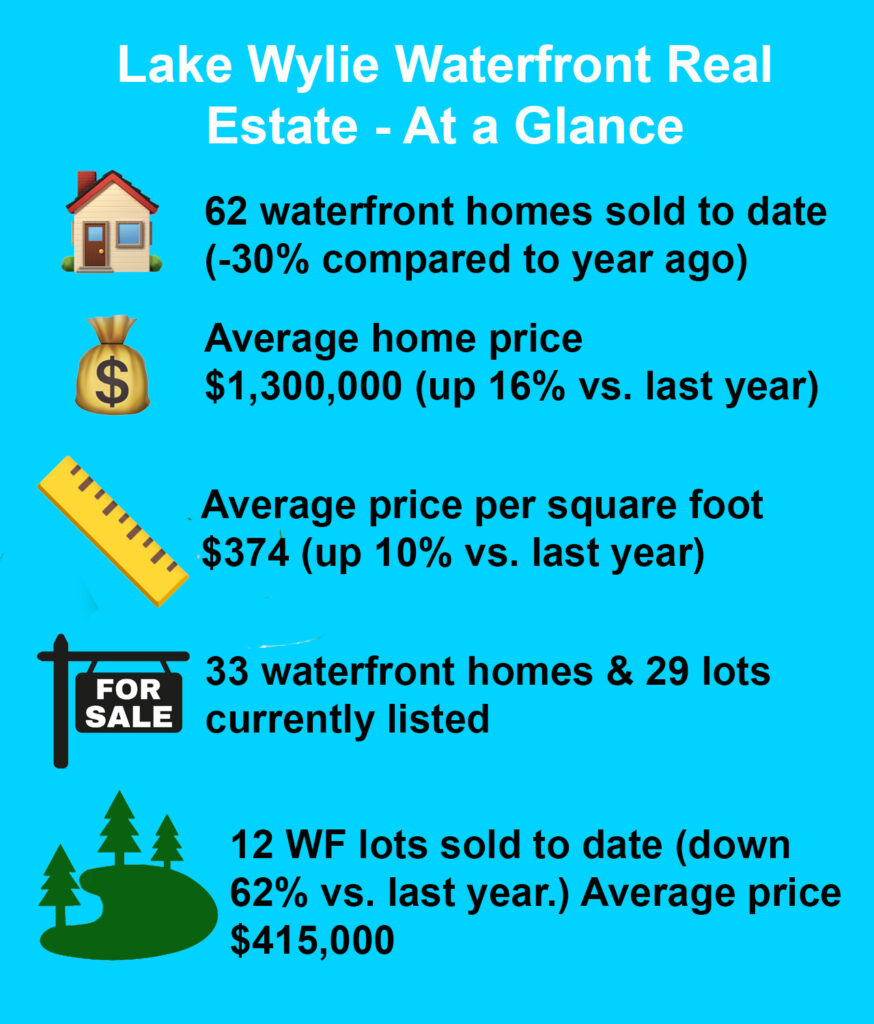 Mortgage rates are north of 7% — a full percentage point above last year — keeping some buyers on the sidelines for the moment.
In the greater Charlotte market, the number of single family home sales are down 20% from year ago, and average prices are up about 4%. Nationwide, though, signs point toward home prices cooling down a bit.
In the Charlotte area and on Lake Wylie, we are still in a seller's market. In August, 60% of the homes in the greater Charlotte market sold at or above asking price. On Lake Wylie, half of the waterfront closings in August were at or above asking price, and those same homes were under contract the first week on the market.
In spite of a strong August, waterfront home sales on Lake Wylie are still well below the average for the past few years: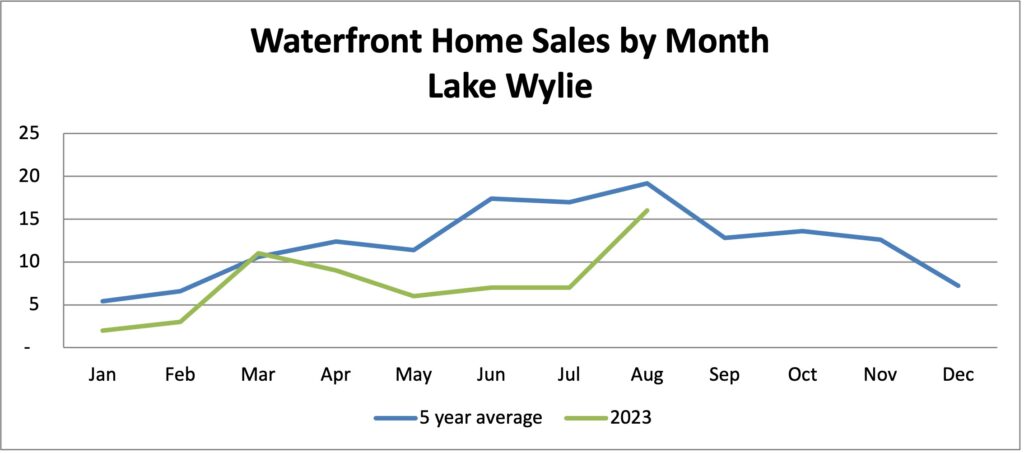 With the exception of March, monthly waterfront home sales have lagged behind the past five year average. The spike we usually see in May through July simply did not materialize. In addition to high mortgage rates, the main culprit behind the sluggish sales is the lack of listings.
There are only 33 waterfront homes on the market on Lake Wylie — and 15 of those are under contract. Only 29 lots are currently listed, with three under contract.
Our team continues to lead the market in waterfront sales and expertise — #1 for well over a decade! In this fast-paced market, you'll want the best on the lake — The Lake Wylie Man team — to advise you on pricing, marketing, and all of the special considerations of successfully selling waterfront real estate.