The warm weekend has kicked spring fever into high gear. A few early birds were out on the lake this past weekend, and the deck at TBones on the Lake was hopping with activity as folks got out to enjoy the sunshine.
I remember all too well the summer that my boat was at the mechanic's from Memorial Day until a few days before Labor Day. It wasn't pretty. The mechanics get awfully busy during the warm months, and that particular year, they were overwhelmed. So, before you find yourself landlocked, make sure your craft is ready to launch!
Do it yourself, or take 'er in for a good cleaning and annual maintenance.
Spring Cleaning
– Clean the exterior and put on a good coat of wax.
– Clean the upholstery, polish the metal.
– Make sure all of the compartments are tidy and free of debris.
Engine & Battery
– Check the battery for corrosion, make sure it is fully charged
– For inboard motors, change oil and filters.
– Check transmission fluid & bilge blower.
– For outboards, check & replace spark plugs if needed.
Check lights on boat and trailer. Make sure your boat is fully stocked with anchor, ropes, life jackets, bumpers.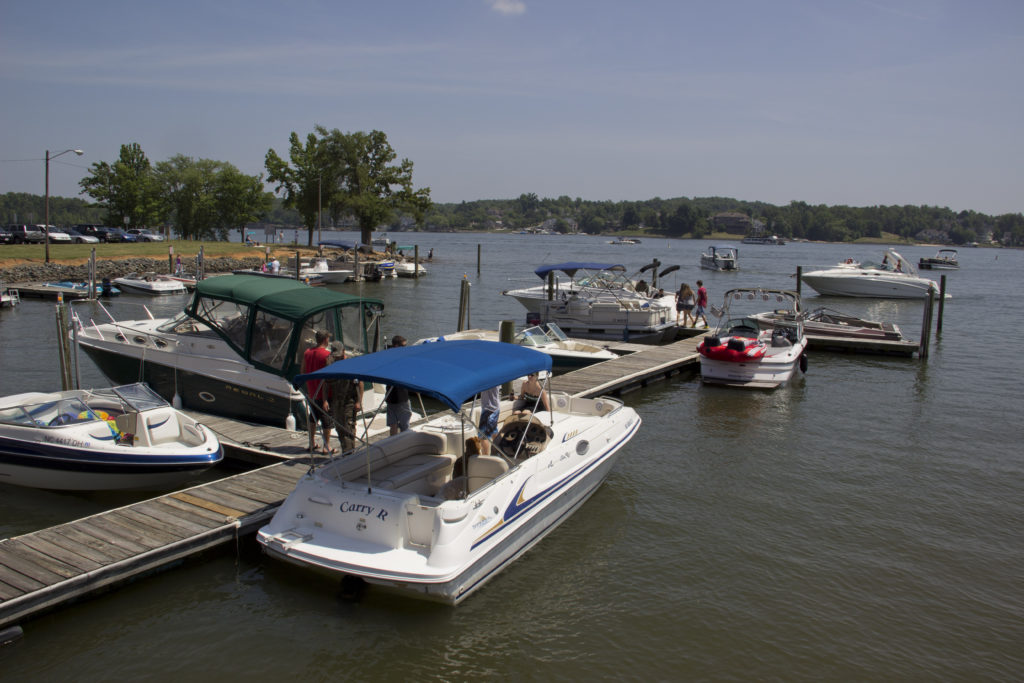 For more tips and resources for enjoying Lake Wylie, visit the best site for Lake Wylie real estate.  The Lake Wylie Man is consistently the top selling waterfront realtor in the area, and is your source for all Lake Wylie waterfront homes for sale and events on Lake Wylie.