I hope everyone is doing well and enjoying some time outside and on the lake. We've been gearing up as we enter the busiest time of year for real estate sales: Summertime! It is still very much a "sellers' market," with more buyer demand than our current inventory levels can handle. Many of our recent listings (on and off the water) were under contract in under a week, several with multiple offers.
At a Glance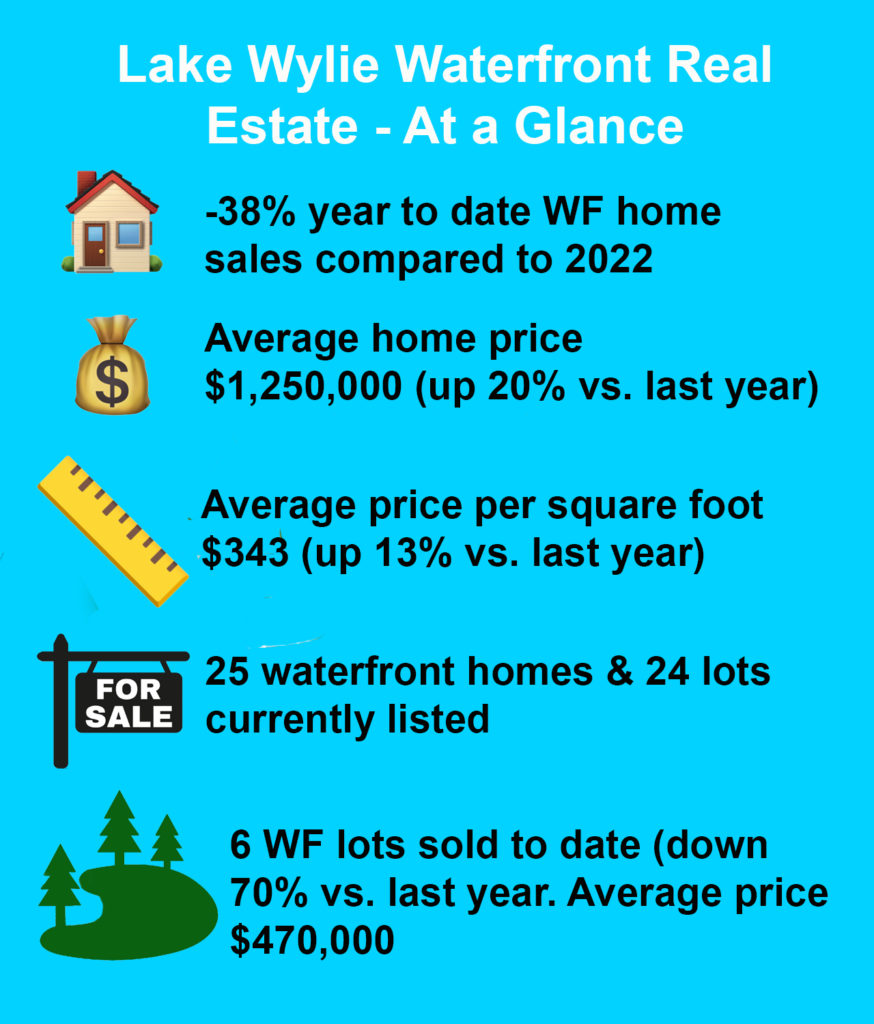 Waterfront activity is down significantly this year compared to 2022 — mainly because listings are limited. The number of waterfront home listings is down 38% compared to May 2022 — and inventory was at a record low THEN. The strain on supply is driving up prices. Some buyers are being priced out of the market, but there are still plenty of buyers with cash or financing in place and ready to purchase.
Listing Inventory Trend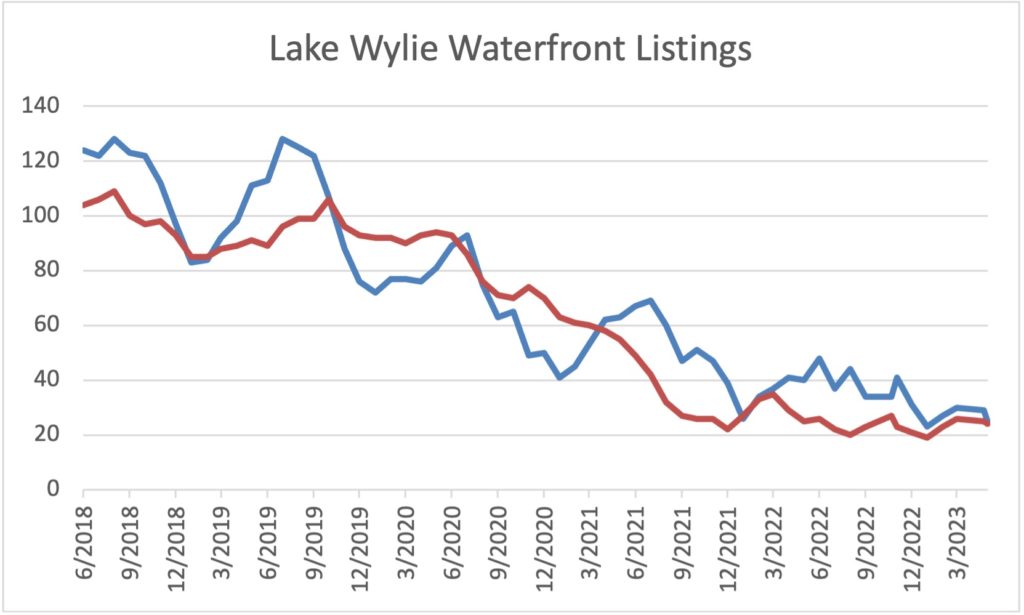 The chart above depicts the number of listings over the past five years, with the blue line representing waterfront homes and the red line representing dockable lots on Lake Wylie. Inventory has declined dramatically, resulting in more competition among buyers and higher prices overall.
We have seen buyers with much bigger budgets in the past few years. From 2015 – 2020, there were only three homes on Lake Wylie with closing prices in excess of $2 million. Since late 2021, eleven homes sold for $2 million plus, including two in the $3 million range (off Lake Wylie Road in Lake Wylie) and one for $5 million (The Sanctuary).
Waterfront lot prices are also hitting all-time highs on Lake Wylie — with the average price in the low $400's and a couple of lots in the past year commanding prices up to $800,000. Buyers are also purchasing lots with older "cabins" or small homes, paying premium prices for premium views — to either enjoy as weekend getaways or to build larger, primary homes on the lots.
Please call me if you have questions or wish to discuss your property in more detail. If you are considering selling your home, I'll be glad to provide an evaluation and help you market your property for the best outcome. Thanks for reading, and have a great May!